We're Renovating!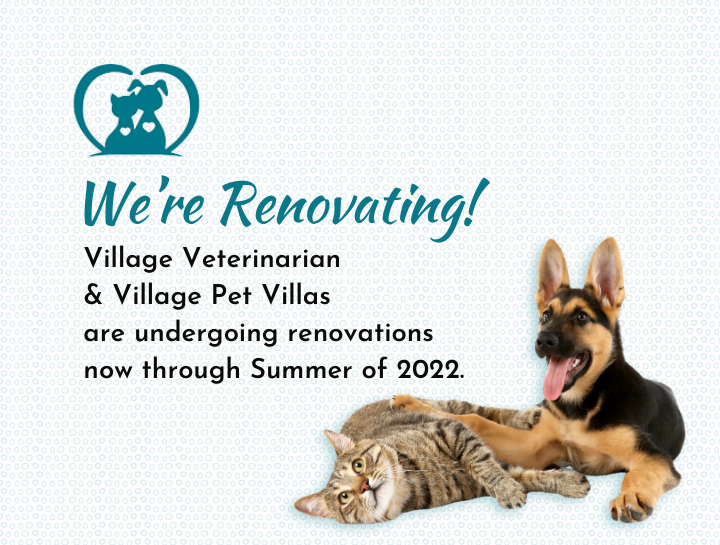 April 4, 2022
We are thrilled to announce that we began renovations at Village Veterinarian this past January. We expect renovations to be complete by Summer of 2022.
Renovations will allow us to continue to provide exceptional care to your pets and the upgrades will allow us to offer more services.
The hospital will be upgraded with new flooring, a new exam room, and a brand new dental suite! Our grooming services have been moved to the newly renovated Village Pet Villas where we are offering new Hotel & Spa packages to pamper your pets.

Village Veterinarian has gone through many changes over the years but our core mission remains the same: to provide our patients with the highest quality of care possible. The newly renovated space will better support our ability to provide this high standard of care!
Be sure to follow us on Facebook to see our renovation progress.
Call (352) 750-3000 with any questions or to schedule an appointment.