Our Renovations Are Complete!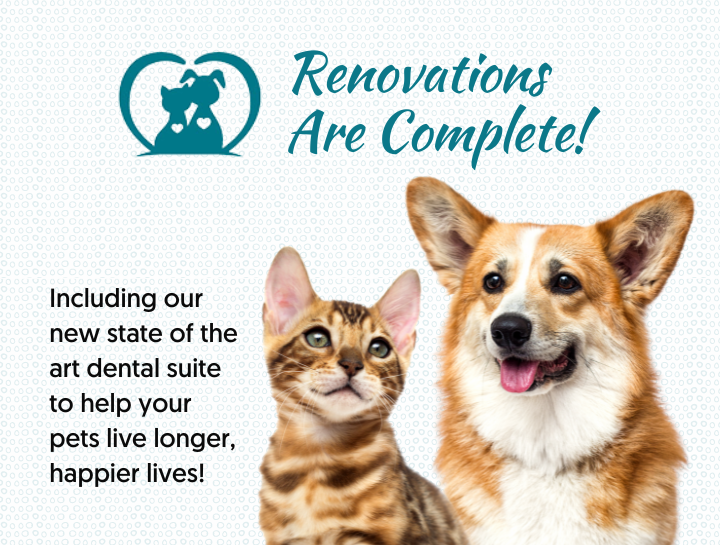 April 4, 2022
We are thrilled to announce that our renovations are complete!
Our hospital has been updated to include a new, state of the art, dental suite. Village Veterinarian proudly offers specialized dentistry and this renovation allows our very own Dr. Grattan to continue to provide exceptional, advanced dental care to your pets.

Village Veterinarian has gone through many changes over the years but our core mission remains the same: to provide our patients with the highest quality of care possible. The newly renovated space better supports our ability to provide this high standard of care!
Be sure to follow us on Facebook to see more updates from our practice.
Call (352) 750-3000 with any questions or to schedule an appointment.